Wild, absolutely
EU Presidency finally gets off its arse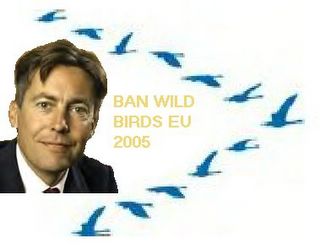 The UK government has called for a ban on wild bird imports to the EU, after bird flu was found in a parrot that died while in British quarantine.
Environment minister Ben Bradshaw said the ban on wild bird imports could be introduced within days.
Yeah, but, ah but yeah, but only if the European Union allow us too

I dare say they could independently change the logo though

.