Place your bets
The independent body set up by Culture Secretary
Mrs Mills
(Tessa Jowell)
to decide where Britain's first super-casino should be built is to hold its first public meeting today.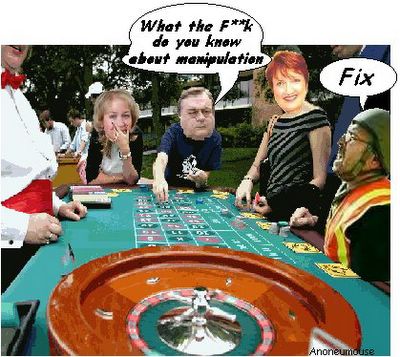 The Millennium Dome application has been surrounded by controversy in recent months after Deputy Prime Minister John Prescott was found to have stayed at the ranch of Dome owner Philip Anschutz.
Mr Prescott has repeatedly insisted that he has not been involved in the manipulation of the casino application process and that Philip Anschutz has received no preferential treatment, despite the fact, that he gave him freebe weekend break and a cowboy suit.
.